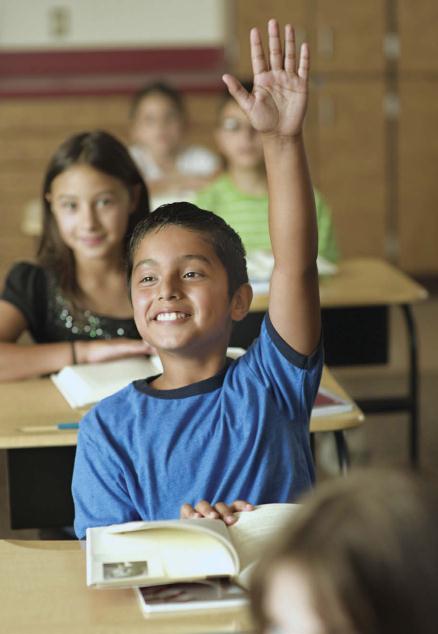 Issue 2 • Summer/Fall 2012
health
Back to school
A CHECKUP CHECKLIST FOR YOUR KIDS
PAID
LEARN MORE.
For
information about Medi-Cal,
CalFresh or CalWorks, please
call
888-472-4463
.
t's back-to-school time. And that
means it's time for you to do a
Don't panic! It won't take much
e ort. All you have to do is pick up
the phone. By making appointments
for health and dental checkups
for your child, you' ll help start the
Schedule a well-child
checkup.
important—even when your child
isn't sick. It may help spot problems
early and gives your child's Provider
a chance to o er advice about how
to stay healthy. Call your doctor
(PCP) to make an appointment. See
your Gold Coast Health Plan ID card
for your doctor's phone number.
A checkup is also the time to:
Make sure that immunizations are
Get answers to questions you or
Have the physical that may be
needed for your child to take part in
Schedule an eye exam.
well can be key to doing well in
school. e sooner you nd vision
problems, the better. Contact VSP
800-877-7195
Schedule a hearing screening.
Good hearing makes it easier to
perform well in school. It also helps
kids interact with others. ings like
infections and high noise levels can
a ect hearing. So it's good for kids
to be tested on an ongoing basis.
Schedule a dental checkup.
Trouble with your child's teeth can
make it hard to speak, eat and
concentrate. A checkup may
prevent serious problems and
protect your child's smile.
If these visits reveal health
concerns, you may have one more
call to make—to your child's school.
Sta there should know about your
child's health conditions and what
Sources: American Academy of Otolaryngology—Head and Neck Surgery; American Academy
Get your child's eyes checked
before school starts. Seeing
well is part of being able to
do well in school.