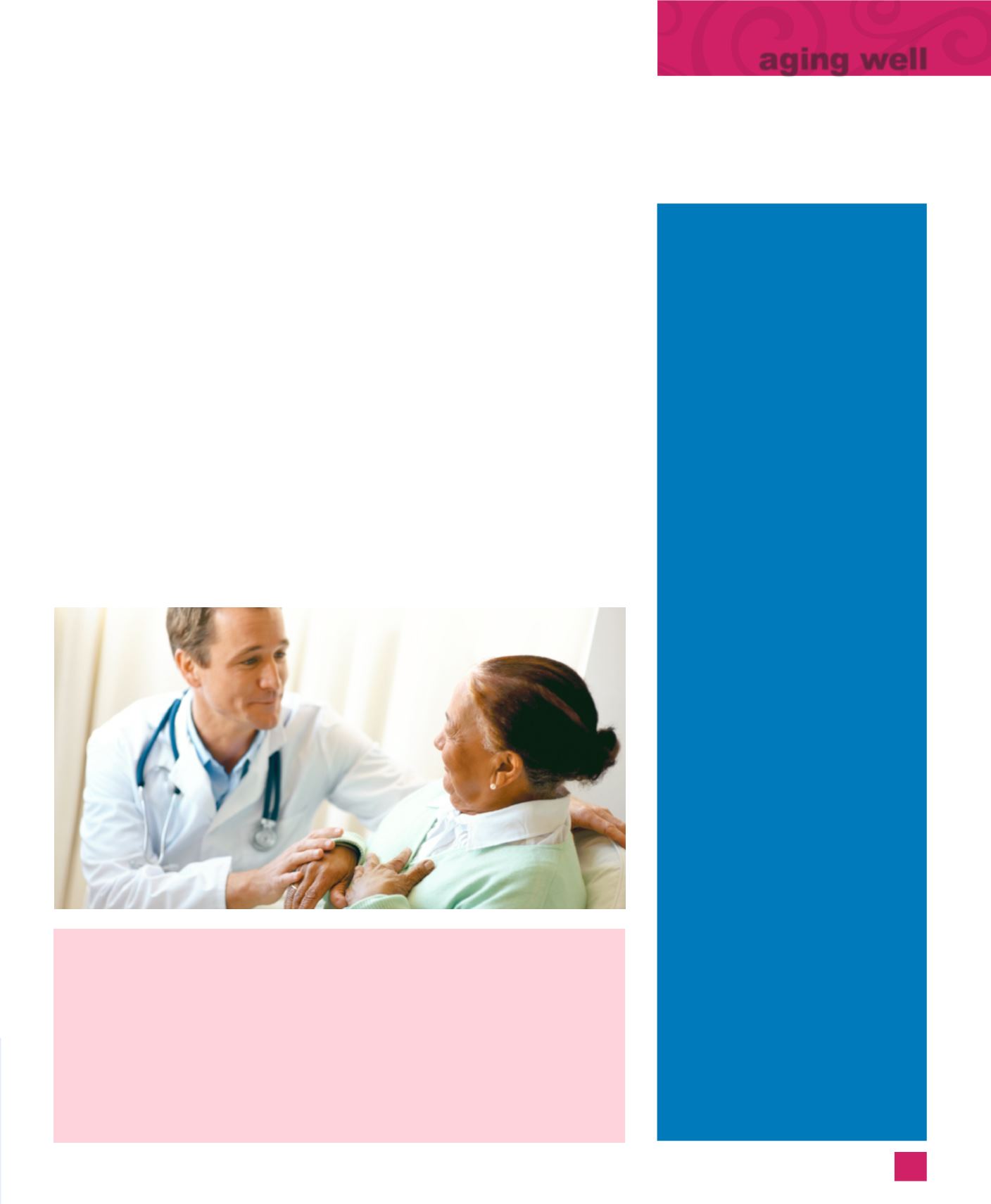 member services:
1-888-301-1228
/TTY
1-888-310-7347
aging well
Do you have an advance directive?
An advance directive (living will):
■ 
■
Is a legal health care form that will
ensure your wishes are followed.
■ 
■
States the kind of care you want if you
are unable to make medical decisions.
■ 
■
Allows you to choose a person you
trust to make health care choices for you
when you can't.
You can get the form at your
doctor's office, a hospital or on
Gold Coast Health Plan's website,
www.GoldCoastHealthPlan.org
.
Hospice care
offers comfort
WHEN SERIOUS
ILLNESS CAUSES
PAIN AND OTHER
DISTRESS, SPECIAL
CARE IS AVAILABLE.
Chances are you have heard of
hospice care. But do you know
what it is?
Hospice care is
compassionate, end-of-life
care that helps people die with
dignity. It is for those who
need care during the last six
months of life, when they are
no longer getting treatments
aimed at curing them. It offers
support to relieve pain and
improve quality of life. It also
gives comfort to surviving
loved ones.
Hospice care is given where
the patient lives (at home, in
an assisted living or nursing
care facility, or in the hospital).
It relies on a team approach.
The patient's loved ones serve
as the primary care givers.
They are supported by primary
care and hospice doctors,
nurses, home health aides,
social workers, counselors
(including clergy), and trained
volunteers.
If you or a loved one has a
serious illness, it may help to
know this kind of care exists.
Sources: National Hospice and Palliative Care Organization
W
e may come to a point in
our lives when age, illness
or disability makes it hard
for us to take care of ourselves or
for our families to care for us.
That's when we might seek long-
term care. According to the U.S.
Department of Health and Human
Services, about 70 percent of
people age 65 and older will need
long-term care.
Different types of facilities
offer different care options. You
can learn more about them at
www.longtermcare.gov
.
Making the move.
While
leaving home can be difficult, there
are benefits to moving into a home
with long-term care. Aides, nurses
and others are there to manage
health care and personal needs.
They may also offer help with
medications or treatment plans.
Cooking and cleaning are taken
care of, and help is available for
tasks such as bathing. The facility
may have group dining areas,
activity rooms and even an exercise
area. Family members are able to
visit. Every effort is made to ensure
that the place is homelike.
Perhaps the biggest gain that
long-term care offers is peace
of mind. There is access to help
whenever it's needed.
The benefits of long-term care
3
winning
health