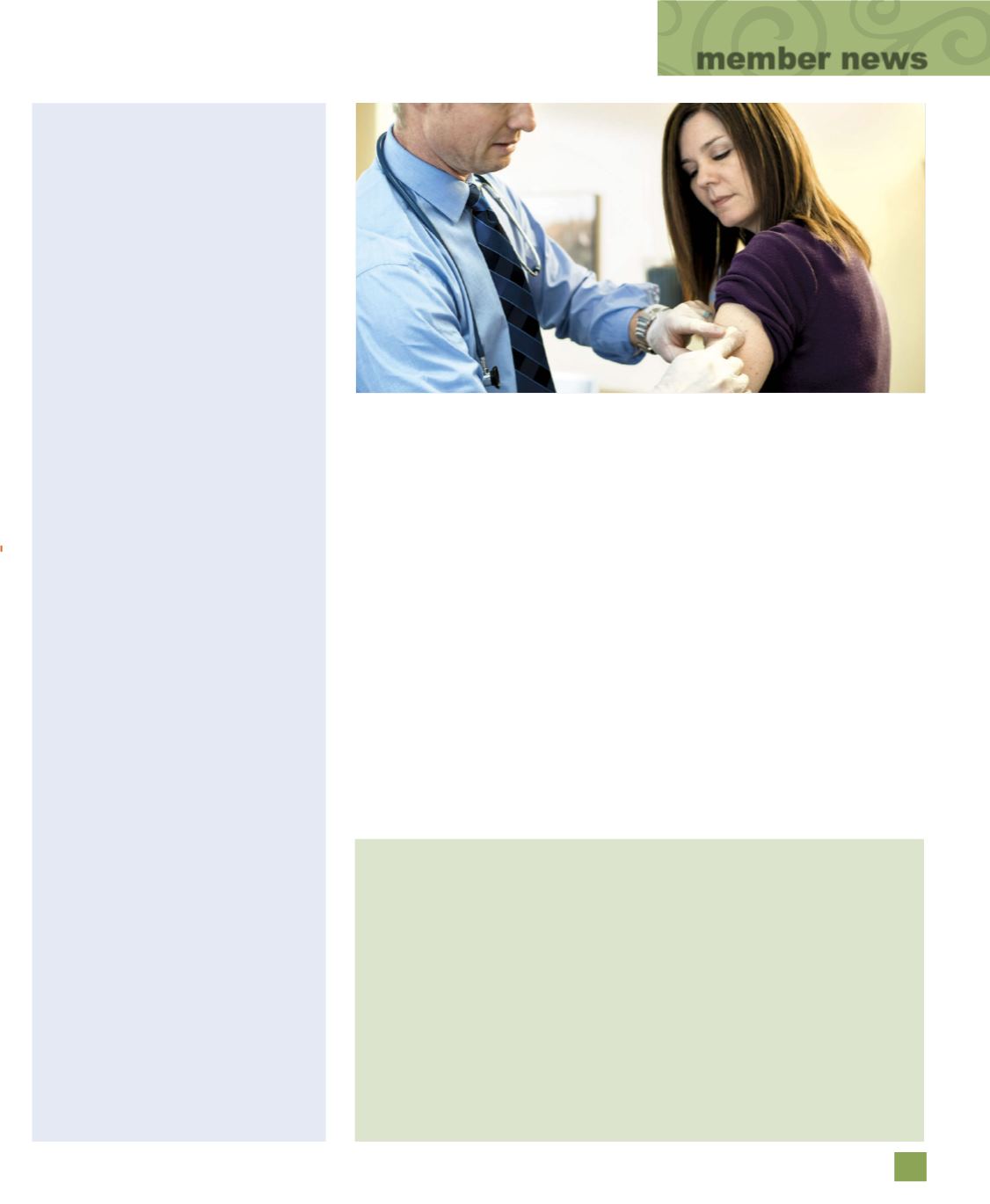 10 important things
to remember
1
Your Member Handbook has
important information and explains
how to use your GCHP benefits.
2
Choose your doctor or clinic,
known as a Primary Care Provider
(PCP), from the Provider Directory
within the first 30 days of enrollment;
or change your PCP as often as every
30 days with an effective date of the first
day of the following month.
3
Make an appointment with
your PCP for your Initial Health
Assessment within the first 120 days
of becoming a GCHP Member.
4
Always keep and show your
GCHP ID card and plastic
Medi-Cal ID card when you go to the
doctor, hospital and pharmacy.
5
Call your PCP whenever you need
medical care 24 hours a day,
7 days a week. Only go to the emergency
room for true medical emergencies.
6
You must have a referral from
your PCP to see a specialist.
Your PCP will refer you to another
doctor if medically needed.
7
If you have Medicare, you can
see any doctor who accepts your
Medicare and GCHP.
8
You do not need a referral
for family planning, sensitive
services or pregnancy care. You can
see any doctor willing to accept GCHP.
9
Call the Human Services Agency
(HSA) if you have questions about
your Medi-Cal eligibility, you move or
your contact information changes.
10
If you have a problem
or complaint about your
medical care, talk to your doctor first.
If you can't resolve it, call Member
Services at
1-888-301-1228
/TTY
1-888-310-7347
.
member services:
1-888-301-1228
/TTY
1-888-310-7347
member news
NEW MEMBERS
Visiting your PCP
W
hen you rst become
a GCHP Member, you
will choose a Primary
Care Provider (PCP) within the
rst month. If you don't make that
choice, GCHP will choose one for
you.
Your PCP is the doctor you will
see whenever you need medical care.
If you need specialty care or special
tests, your PCP will refer you to a
contracted facility.
Once you have a PCP, it is
important to make an appointment
for a new patient exam. Even if you
are feeling well, call right away.
At the exam, your PCP will ask
about your medical history and
current health conditions. Your PCP
will also ask what medications you
are taking, so bring a list of your
medications or all of the bottles.
If you get sick before your new
patient exam, call your PCP's o ce.
Let the sta know that you are new
but need to be seen right away.
Clearly explain what you need to be
seen for and your symptoms. Your
PCP's o ce will make sure you get
the care you need.
Changing your PCP
As a Gold Coast Health Plan Member, you have the option to change Primary
Care Providers (PCPs) every 30 days.
You can make this change three ways:
1.
Call Member Ser vices at
1-888-301-1228
/TTY
1-888-310-7347
to
request the change.
2.
Complete the "PCP Selection Form" found on our website, and mail, fax or
bring it to our office.
3.
Request the change in person at our Camarillo office.
Requests received prior to the last business day of the month will take effect
the first day of the following month. You will receive a new ID card within 7 to
10 days of the request.
3
winning
health